I have been trying for days now to post pictures and for some odd reason I just cannot do it. I have found that I can upload them from photo bucket so if I want to share pics i guess that I am going to have to do it that way...Makes it so much harder. I have looked all over blogger trying to find an answer to my dilemna. Why do i get to have this fun thing happen to me? Oh well..such is our life!!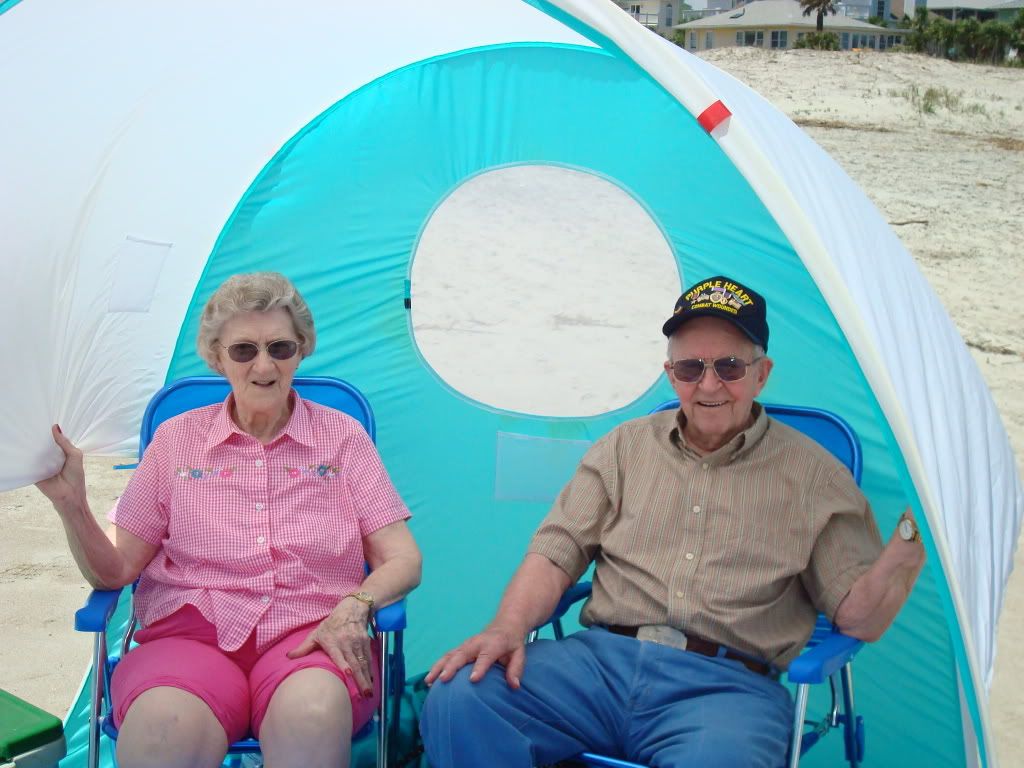 We had a good day here. We took my dad and mother to the Mighty 8th Museum which is located right up 95 from us in Pooler!! I knew that Dad would love it since he was in WWII. We are trying to think of fun things that they both would like to do while here in Georgia!! We have been downtown, to the beach, to the TEA ROOM, the movies and well just about any place that I can think of. I have a lot of good pictures but will have to figure how how to share them with ya'll.
L to R:
Becky (our daughter); JJ (Friend of Becky); Julie (our daughter); Me;
Katie--15- (granddaughter); Madison --10-- (granddaughter) and Emily-17- (granddaughter)

Our daughter, Julie and her family were here this past week. We had 10 people here in the house..6 slept inside and 4 out in our motor home. So glad for that motor home and its extra room!! We went downtown, shopping, the beach and just had a good time. We had enough to eat too. We made things that fed a lot of people!! Sometimes taking turns at the table. I gave my big dining room table to Julie and her family at Christmas time!! So we have a small kitchen table. We used card tables, TV trays and just about anything to eat on. But we had a good time. Our poor cat, Annie, kind of hid the whole week. She would come out in the evenings or in the mornings when things would quiet down...then scurry back to her many hiding places when the noise level would rise!!
We have been to movies...I really recommend seeing, "UP"...that is really a cute cute movie. I just loved it. We also saw, "Night at the Museum at the Smithsonian". I have so many that I would love to see but well you know you cannot see them all!! My love of movies!! Smile!!
Georgia has really got a lot of rain lately!! So unusual for us to get this much rain. The flowers and plants are pretty happy here....
Remember to pray for Jane's hubby this week as he goes into the hospital. Some of you may know Jane from
Cozy Corner
. She is a good friend and a fellow blogger so remember to pray for her hubby Warren this week..His surgery is this week on the 10th!!
I am so behind reading everyone's blogs..shame on me. It has been a very busy summer this year for me. I am still working part time at Curves and still go there 3 times a week. My knee has finally decided to be normal again after that surgery. It took about 10 weeks for things to straighten up. I did have an injection of more cortisone last week and also an injection into my heel for my plantar fasciatis. Whatever it worked!! YES
Take care and stop by...even though I have been so lazy in visiting you!!
FLIP FLOP
Thought for the day: "Friendship is like wetting your pants, Everyone can see it."